Thanks for printing! Don't forget to come back to Zerorez Spokane for fresh content!
Commercial Services
CDC Advises "Cleaning of visibly dirty surfaces followed by disinfection is a best practice measure for prevention of COVID-19 and other viral respiratory illnesses in household and community settings."

It is our goal to provide you with affordable solutions to maintaining the carpets at your place of business. Whether it's a one time cleaning or a maintenance package, we have the solution to your needs. We use our patent-pending Powered Water® and encapsulation process to address deep cleaning solutions and quick touch-ups.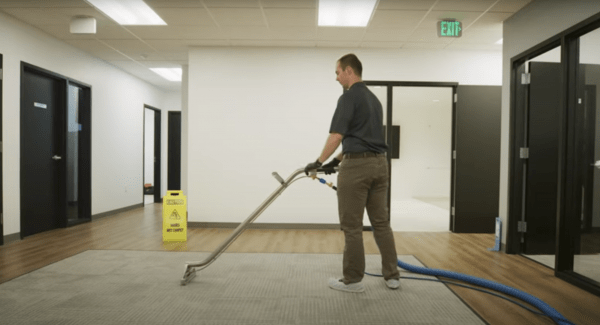 Commercial Cleaning Post COVID-19
Zerorez is ready to help you provide your employees a clean and safe work environment as they return to the office. We are Platinum rated by the Carpet and Rug Institute which is the highest rating possible and we earned it using our patented process to remove more contaminants from carpet than any other carpet cleaner. Not only is our cleaning process rated the highest, but we do it leaving Zero Residue behind so your carpets stay cleaner longer. Removing these contaminants is the first step the CDC recommends in order to disinfect your carpet.

Making Employee Health a Priority
The Zr Shield™ can be applied to any surface in your workplace and/or company vehicles. We make sure to coat all your high-touch areas, even the ones you might not think about.

Break Room
Bathroom
Office
Meeting Rooms
Vehicle
AND much more!


✓ Instantly kills 99.9999% of viruses and bacteria

✓ Protective Shield - continues to kill viruses and bacteria

✓ Maintains protection for up to 90 days on applied surfaces
EPA Guidelines
The EPA gives specific guidance on how to properly disinfect an area. They state that incorrectly using a disinfectant may kill the weaker germs, but the more resistant germs survive.


Disinfecting a dirty surface
Wiping or rinsing the disinfectant off the surface before the recommended dwell(contact) time is over
Not using the recommended dilution ratio (not concentrated enough)
Using a combination cleaner/disinfectant without first removing the visible dirt from the surface.
These are easy cleaning mistakes to make for a well meaning person but the consequences for cleaning incorrectly can lead to incomplete disinfection. Carpet is a porous surface and can easily hold on to soil and germs, making disinfecting much less effective. At Zerorez, we are the experts in cleaning and an essential step towards getting your office clean and disinfected.

We provide free on-site estimates, for the biggest project or smallest space. Zerorez® will work around your schedule, cleaning when your office is closed. Flexibility is key, whether your cleaning needs to occur at 5pm or 11pm. We will begin the cleaning when the building is vacant and ensure the environment is ready to go before the start of business the next day.
We work around your schedule. When your office is closed, we clean! Whether it is 5pm or 11pm, it doesn't matter. We will start working once the building is vacant and ensure that it is ready to go before the start of business the next day.